By Michale Young |
22
April 2020 |
0
Comments
A New Way to Hang Tillandsia Air Plants in the Air
How to use Ring & Ball Air Plants DIY Kit to Create a Vertical Air Plant Display ?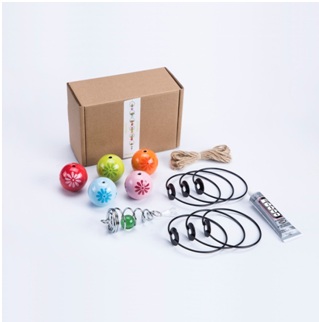 Inside the kit, the followings are included:
a. 4.8M Hemp Rope ,
b. 6pcs black coated rings of 10CM diameter
c. 5 ceramic balls of 5CM diameter
d. E6000 Glue .
1) Use scissors to cut the rope to 6pcs with the length of 70CM each ;

2) Tie a big knot on the metal ring with one rope , and the knot should be next to the ring and fixed on the ring tightly . The knot should be bigger than the hole of ceramic ball to be able to lock the ceramic ball on its top . Totally, make 6pcs the same ring knotted with rope .

3) Drag the rope through the hole of a ceramic ball with the small spreading tool and make another big knot on the other end of the hole . So the ceramic ball will be locked between the two knots .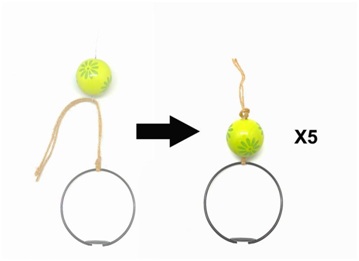 4) Repeat Step 3 until you get five Pieces of ring and ball combinations .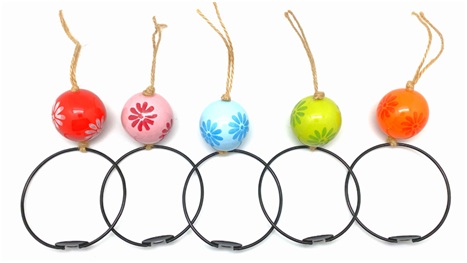 5) Hang the ring without ceramic ball on a wall as the top beginning of the whole string of rings & balls . Fasten the rope of a ring and ball combination on the base of the ring over it and do the same to the rest of ball and ring combinations from the top down .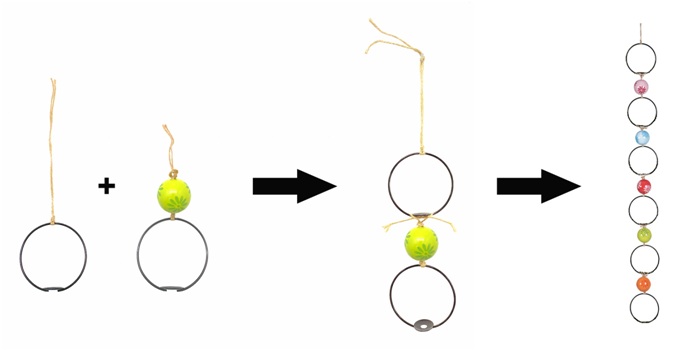 6) Tie the Decorative Swirl on the base of the last ring on the bottom .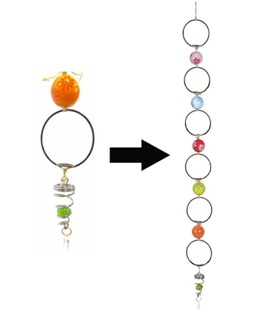 7) Trim the root of air plants before gluing them on the holding plate of the six rings .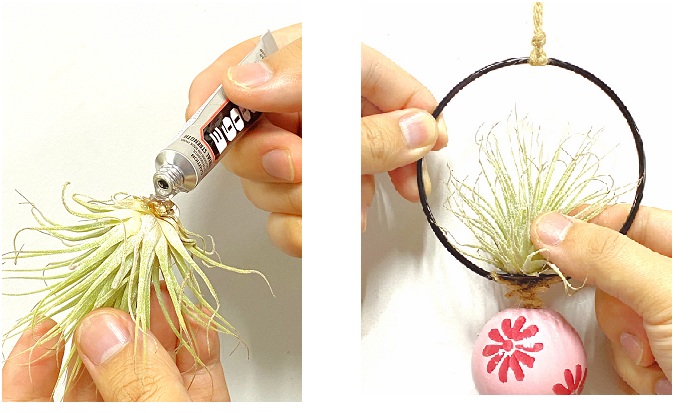 8) Finally, you finish creating a beautiful string of air plants with rings and balls .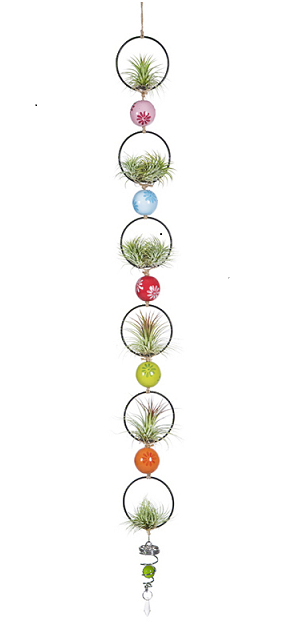 9) You can hang it anywhere indoors or outdoors for landscaping .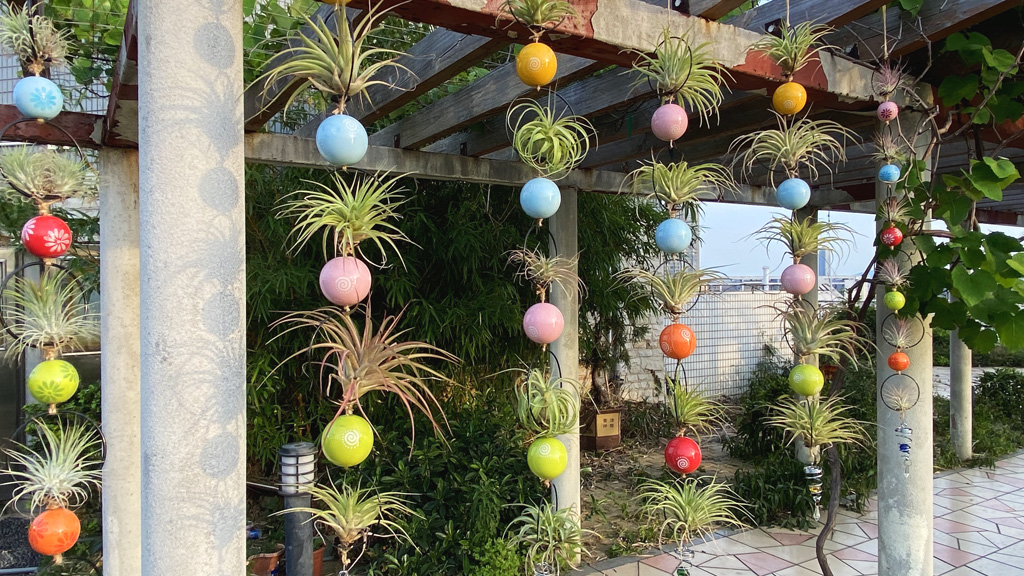 Leave a Reply
Your email address will not be published.Required fields are marked. *